---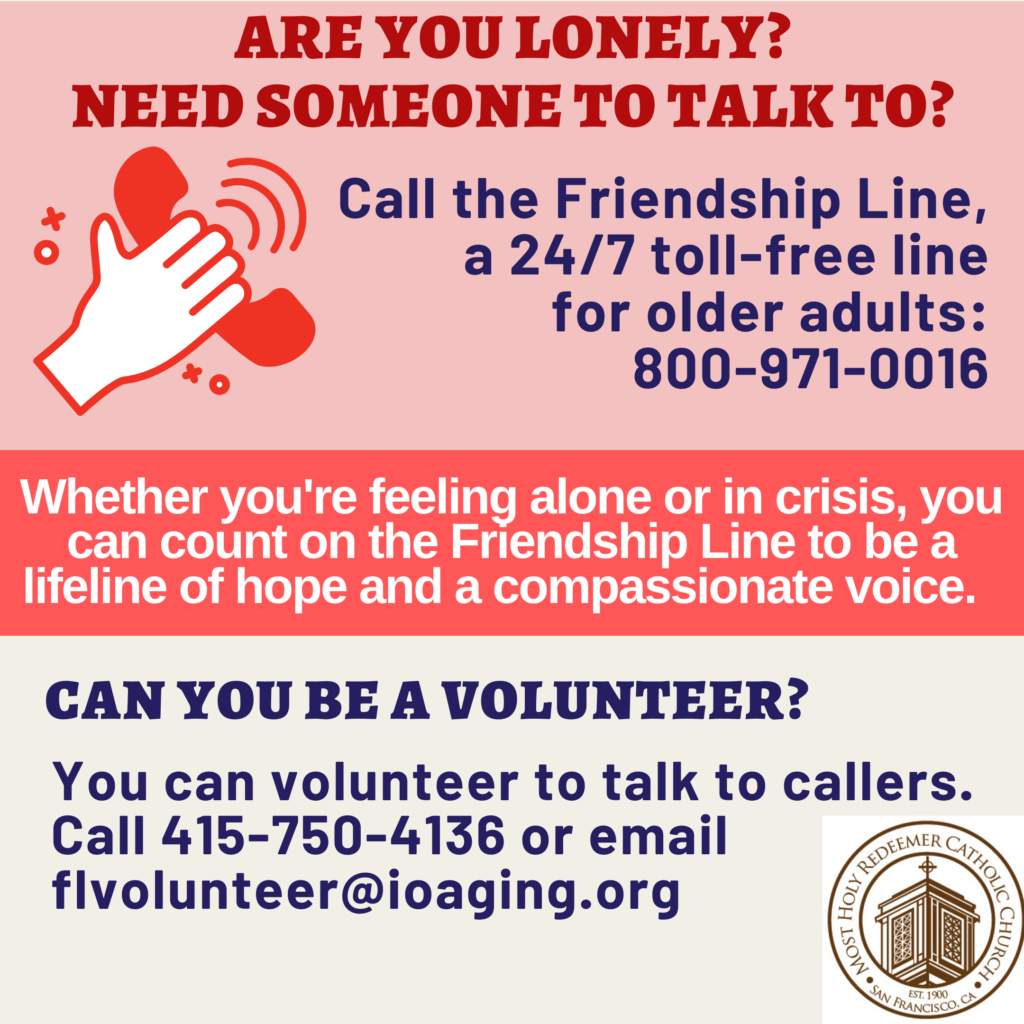 ---
Join us this Blessed Holy Week and although we cannot be together physically this year, we will be together in our hearts and in our prayers. Join us for live masses here all week. See you at mass (online)!
---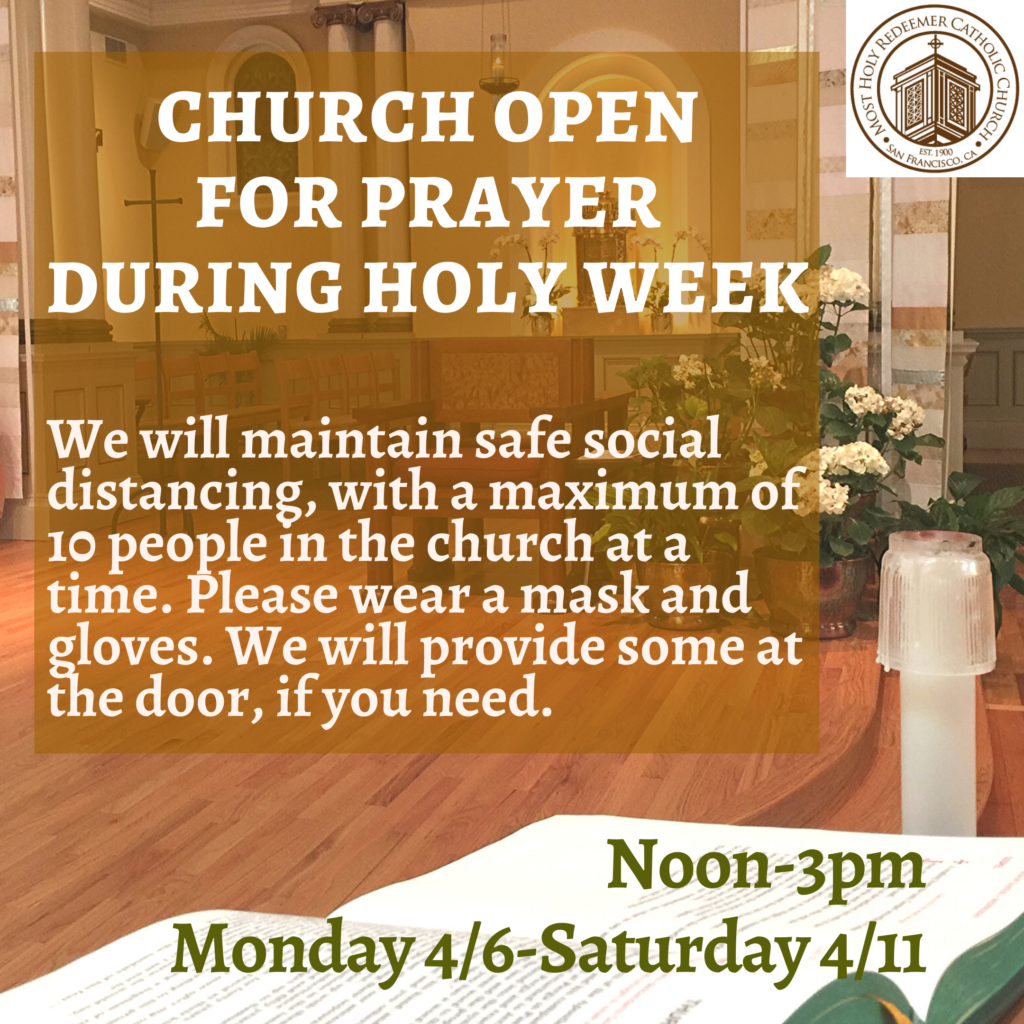 MHR Playlist
---
Here is a great reflection on Palm Sunday from one of our Parishioners, John Michael B. Reyes, MDiv.
---
---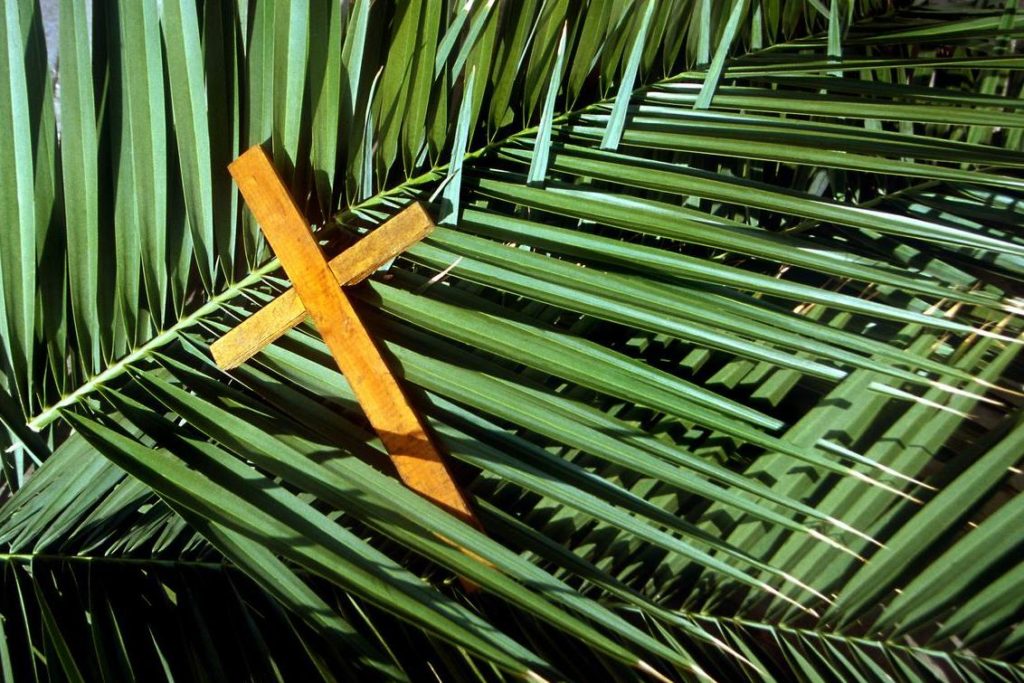 Fr. Matt's Palm Sunday Message
Father forgive them, for they do not know what they are doing." Loving words from one who has been unjustly judged and sentenced to death; beaten, crowned with thorns, nailed to a cross, suffering horribly and soon to die. And in these words we hear one of the greatest challenges of our faith. Forgiveness.
Jesus chose to forgive and in so doing, teaches us forgiveness. Jesus chose to live in peace, rejecting revenge and violence, teaching us to seek peace. Jesus chose to live in the serenity of God's will, teaching us the peace and joy that can be ours if we do the work and live our Baptismal Call and respond to that our mission to truly love God and love our neighbor.
It is hard work and it is always there before us. Most of us know very well the painful sting of being judged unjustly, but we try to forgive and we do our best to move forward. We do our work, because it's always before us, whether we are Practicing social distance or closeness. We heed that most difficult challenge in our Christian call – forgive, even when it is not asked of us. Simply forgive and when we can't quite get there, we might ask God to forgive them and help us do the work of actually forgiving. In doing this, we rise with Christ to new life, in life here and now, as we all move toward life eternal.
We who know the hurt and the pain of judgment can take courage in knowing that Jesus forgave even after being judged and condemned unjustly. We proclaim the power of love.
Faithful to that love we choose to allow the life-giving power of love, forgiveness and mercy to flow from our hearts to wherever it is needed.
As we walk these last days of Lent in ways we would have never imagined, let us keep our eyes fixed on Jesus and follow in his footsteps. With such great love, he is leading us all from death into life. Let us walk together mindful of our shared journey of faith. These days of isolation and distancing might help us to be ever more grateful for the simple gifts of holding hands, gentle kisses, an embrace. Ever grateful for the love of our friends and family and for God's inclusive love; these things we celebrate well here at Most Holy Redeemer, this place we gratefully call home.
Please continue to keep the Elect and the Candidates, Kathleen, Paolo, Tyler, Amaya, and Chris, and all those preparing for Sacraments in your prayers. Know of my prayers during this Holy Week that we might all keep our eyes fixed on Jesus, the fullness of God's presence, word, wisdom and love.
Blessings and peace,
Fr. Matt
---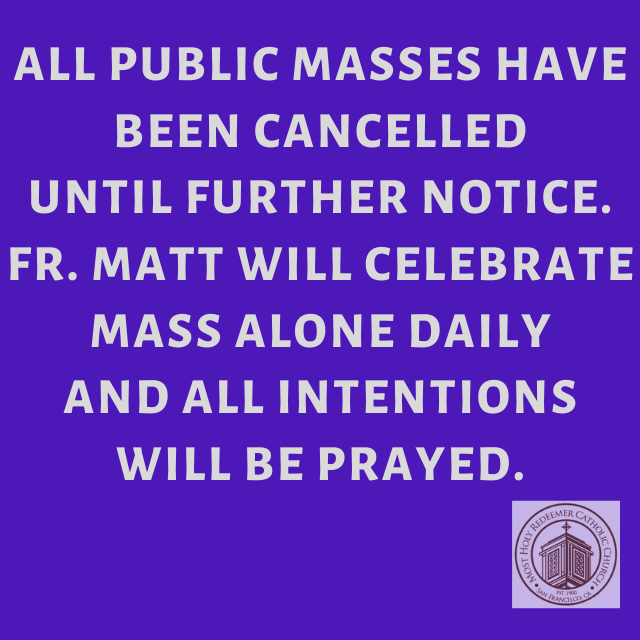 During the government mandated shelter in place order, the Most Holy Redeemer staff will be working from home. If you would like to reach any of us, please leave a voicemail at 415-863-6259 x 11 or leave a message for Fr. Matt at x 18. You may also send an email to mhr-admin@mhr.org or send us a DM on our social media accounts. We will be checking all these messages daily.
All Masses in the Archdiocese have been closed to the public until further notice, per the directive of Archbishop Cordileone. For more information and updates, see the diocesan website at https://sfarchdiocese.org/health-alerts
Fr. Matt will continue to celebrate daily Masses and will pray for any Mass intentions that have been scheduled. If you would like any names added to the prayers for the sick or deceased, please send them to secretary@mhr.org.
Many parishes, including MHR on our Facebook page, around the Archdiocese and around the country and around the globe (including the Vatican) will live-stream the Masses celebrated in private. Information on some of these can be found here: sfarch.org/livestreams.
We will also be regularly sending out and posting resources to help with your spiritual and prayer life during these days at home. Be sure to sign up for our email list and follow us on our social media platforms, as each will have differences offerings.
These are unprecedented and challenging days. We are doing our best to bear them with grace, trust, and calm. Please stay safe and healthy, and remember to check in on each other by phone or email or video. And know that the staff of MHR is praying for you.
---