---
---
---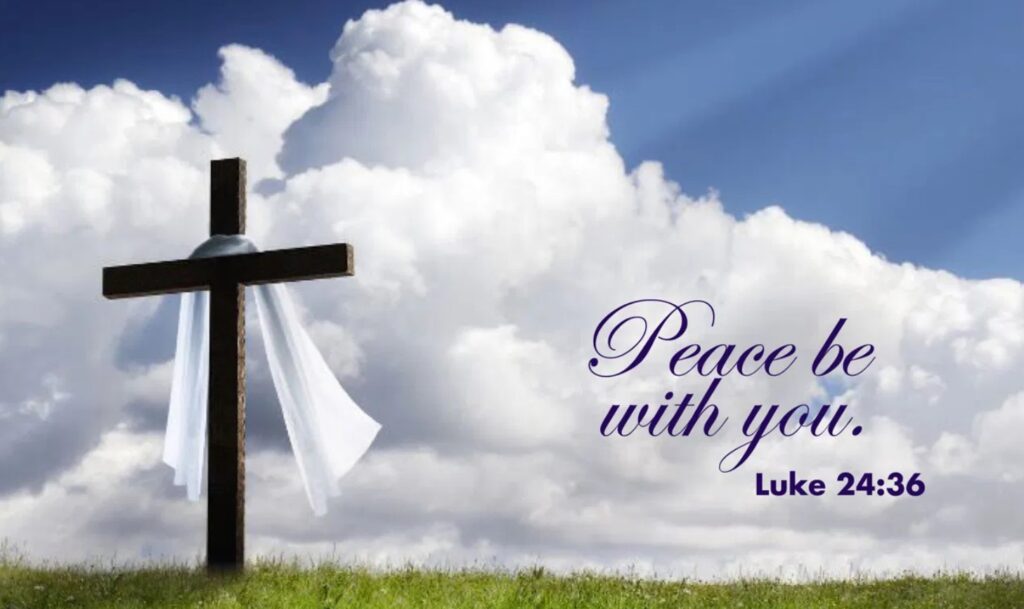 ---
Weekly Mass Livestream Schedule:
Monday, Wednesday & Friday: 8am
Sunday: 10am
Watch on the MHR Facebook page here.
---
Download the Sunday Mass worship aide here.
---
---
An Act of Spiritual Communion

My Jesus, I believe that you are present in the Blessed Sacrament.
I love you above all things and I desire you with all my heart.
Since I cannot now receive you sacramentally, I ask you to come spiritually into my heart.
I embrace you as if you were already there and unite myself to you completely.
Please do not let me ever be separated from you.
Amen.
---
Fr. Matt's Message – Third Sunday of Easter
"You are witnesses of these things"
Jesus's work is not complete even after he has risen from the dead. At the time of his dying and rising, his disciples had scattered, their faith crushed, and their spirits filled with despair. In Jesus's resurrection, he conquered death in his own being, but his greatest desire was not to keep this new life for himself but to share it with all. And so for forty days, until his ascension, he appeared to his disciples so they might also know the resurrection and their share in it. During this time, he prepares them for their mission to serve as witnesses until "all the nations" have encountered the gospel. In our Easter joy, we are reminded that this mission is now ours.
The Easter Season, next to Ordinary Time, is the longest liturgical season of the year. The Church reminds us to keep the celebration going, to keep savoring the joy of the resurrection. The readings from the Acts of the Apostles and our Gospel passages focus on the early days of the church and on the Risen Christ, present in their midst. In those early days, the newly baptized would continue to wear their white garments for a good period of time after baptism. At our Easter Vigil, Yasmeen, Samantha, and Sheldon were baptized and robed in white. They have since hung up their white baptismal garments, but continue to reflect, along with Marcella, Caroline, and Jared, who were confirmed and welcomed into the Church at the Vigil, on the many ways that God has blessed them.
We were all "robed in Christ" in Baptism. We change our garments every day but still remain focused on the Resurrection. The Easter Season is a good time to meditate on the ways that God has blessed us with new life and how we share and live that joy.
Have a great week!
With love and prayers,
Fr. Matt