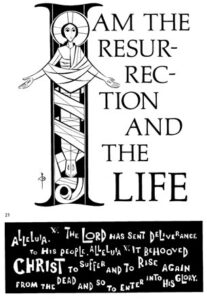 Description: The Eucharistic Ministers, who attend either a one or two day training in this archdiocese, receive a tenfold gift back in sharing the Eucharist. Those who have served in this ministry feel that they get back so much more in love and spirituality than the time they spend assisting in this service.
As members of the community of Most Holy Redeemer and members of the same family of faith, we are called to "go and serve the Lord" by making Jesus Christ available to one another. This is especially true when illness, accident, or age temporarily or permanently, prevents us from worshiping with our community on Sunday. To support this call, we have a Ministry to the Sick and Homebound. This ministry includes Eucharistic visits as well as pastoral visits to administer the Anointing of the Sick.
Meetings: None specified.
Activities: Trainings (Archdiocese and Parish Level), Prayer and Meditation on the day of the Mass, Visits to the Sick and Homebound.
The Eucharistic Ministers work closely with the Liturgy Planning Group and the Worship Committee. They follow a set of policies and procedures when serving at Masses.